HOW HEP C AFFECTS THE LIVER
A healthy liver is very important for your overall health. Your liver performs many functions including removing toxins and gathering nutrients from food. Hep C is a viral infection that affects the liver. Over time, a hep C infection may lead to liver damage, such as fibrosis and cirrhosis.
A chronic hep C infection inflames the liver, which can lead to a kind of scarring called fibrosis. Healthcare professionals do a test to learn the level of fibrosis and give an "F-score" to the liver, from F0-F4.
Slide to the right to see how the liver progresses through stages of cirrhosis.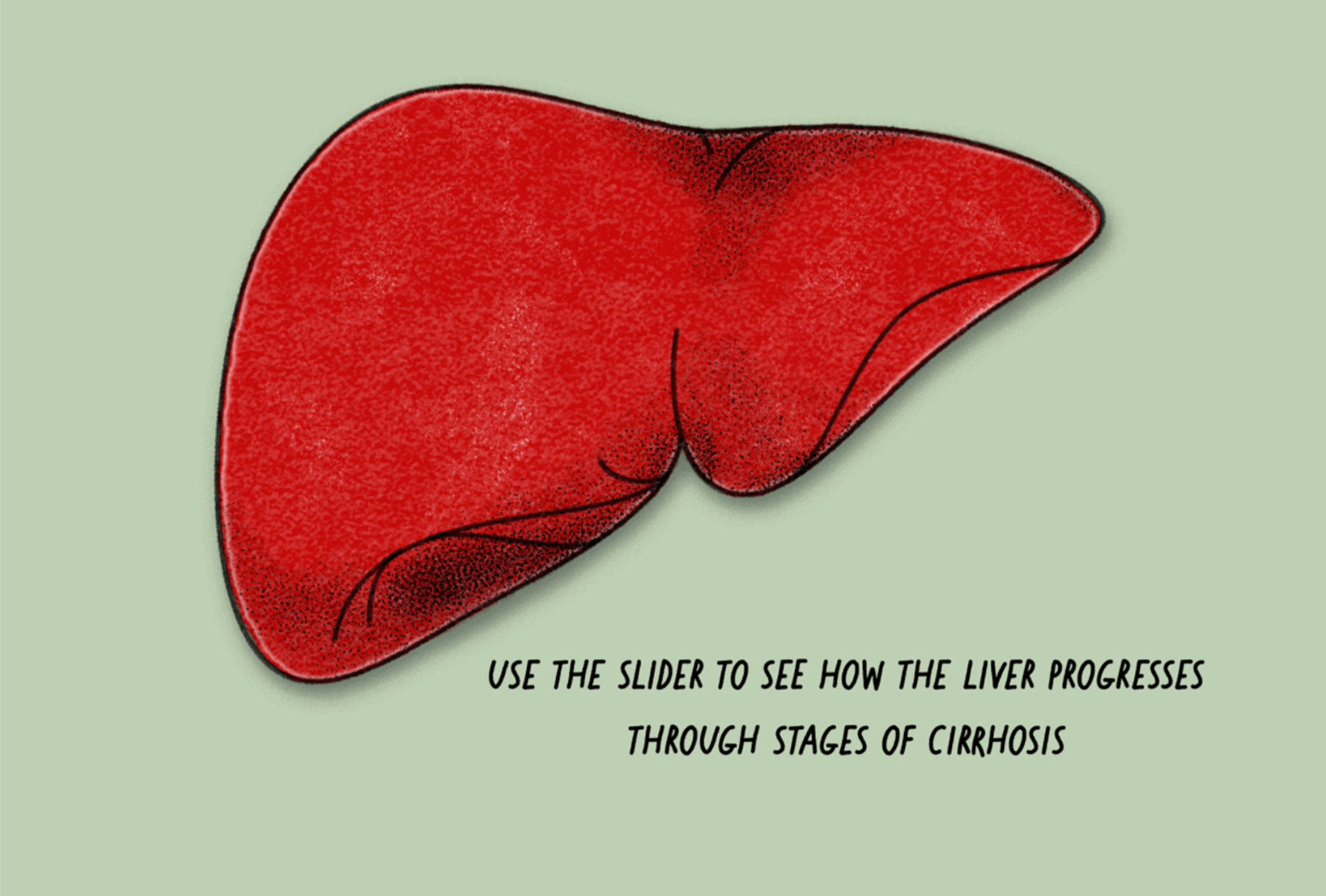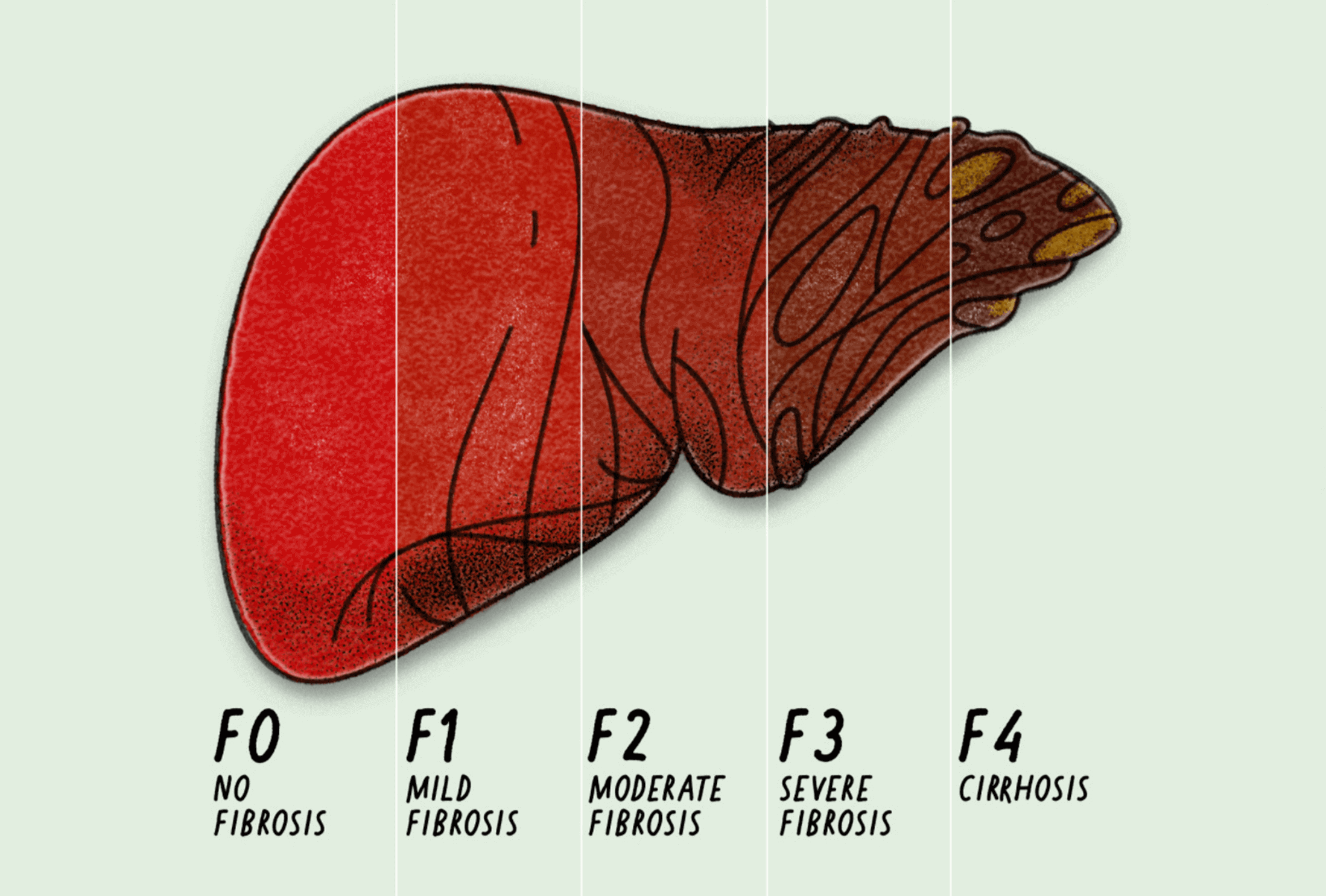 F0
No fibrosis
No liver damage yet
F1
Mild fibrosis
Liver damage is just starting
F2
Moderate fibrosis
Scar tissue is beginning to form
F3
Severe fibrosis
Scar tissue is so bad that it's affecting blood flow in the liver
F4
Cirrhosis
The liver is taken over by scar tissue and can't do its job